$

30.00

USD
Ford Laser poster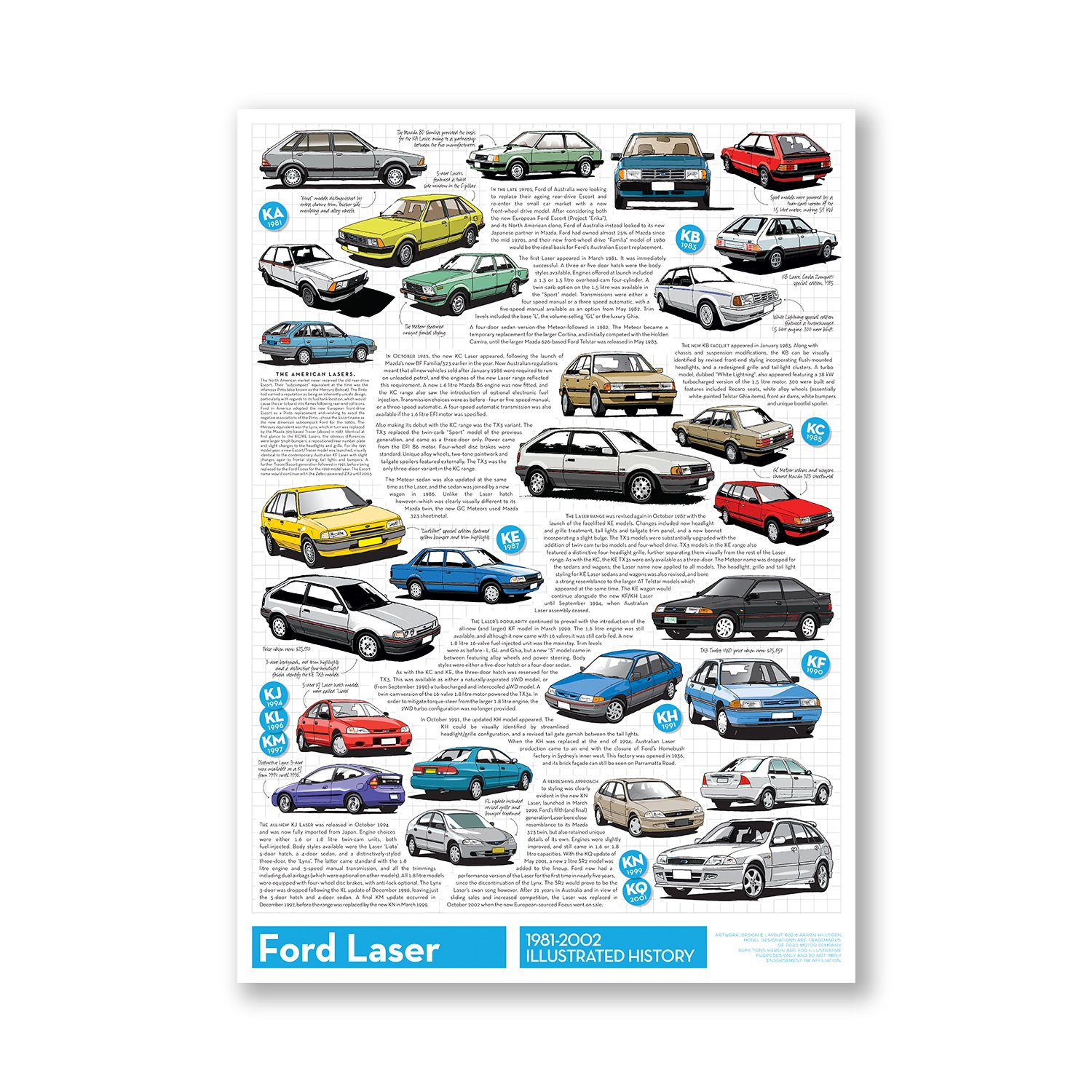 There can be no doubt that the diminutive Ford Laser is inextricably woven into the fabric of Australian motoring culture. It was the top-selling small car in Australia during the 1980s, and continued to do well into the 90s. The Laser was Ford Australia's first front-wheel drive vehicle, and over 21 years and five distinct generations, from small 1.3 litre econobox to four-wheel drive turbocharged technology, there was a Laser for every occasion. Sales peaked early, in 1982 with 40,479 units and helped push Ford to the top of the sales charts. This poster chronicles the history and development of one of Australia's favourite small cars.
Price in USD
Size: A2 (420mm x 594 mm)
Printed on 250 gsm satin-finish recycled stock.
Ships from Perth, Western Australia in a poster mailing tube.
Please Note: Although the Laser was sold (and manufactured) in many markets around the world, from South Africa to South America and much of South East Asia, this poster concerns the Laser as sold on the Australian market.